AMICI E NON AMICI E MI RIVOLGO ANCHE A TUTTA L'UMANITA' INTERA DESIDERO DIRE CHE HO CREATO QUESTO BLOG PER DARE NEL MIO PICCOLO INFORMAZIONI PER FAR CAPIRE CHE BISOGNA PRENDERE LE PROPRIE RESPONSABILITA' INDIVIDUALE E NESSUNO PUO' VENIRE A RISOLVERE I VOSTRI PROBLEMI. DOVETE CAPIRE E COMPRENDERE CHE VOI AVETE IL POTERE SUPREMO PER RIUSCIRE A SCONFIGGERE IL MARCIO CHE ABBIAMO SEMINATO.
venerdì 23 giugno 2017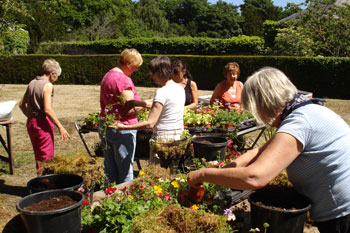 Tatton Park Gardening Courses
Love to gardening but would like to learn more come and take a look ....
Take part in one of our many practical gardening courses.